Class Action Lawsuits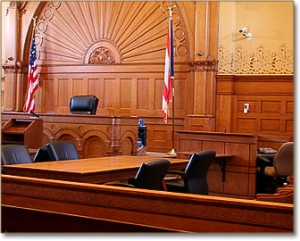 A class action is a type of lawsuit in which an individual or a small group of people represents a large group of people (a class) in the lawsuit.
 A class action lawsuit proceeds similar to an ordinary lawsuit, until the "class certification" stage, at which time the court rules whether the lawsuit is appropriate to proceed as a class action.
Although class certification rules vary from state to state, a court will typically certify a class if several elements are met: numerosity, commonality, typicality, and adequate representation.  Numerosity means that the class is so large that traditional joinder would be impractical.  Commonality means that common questions of law and fact predominate over individual questions.  Typicality means that the proposed class representative belongs to the class he or she seeks to represent.  And adequate representation means that the proposed class representative(s) and their counsel will adequately represent the interests of the proposed class members.
Class actions are used in a variety of contexts, such as design defect cases, wage and hour violations, false advertising matters, hidden fee cases, securities violations, and many others, and are typically brought against large, well-funded corporations capable of hiring the best civil defense lawyers in the country.  Thus, it is important that class counsel have substantial experience and a proven track record of success in prosecuting class actions.  When many people join together to fight for justice with a lawyer who has the power of a large group of wronged people behind him, there tends to be more strength and a greater likelihood of success than were each individual to fight alone.  The cost of fighting a large company is often too expensive for an individual to prosecute alone.  That is why class actions were developed and why they remain so important to our system of jurisprudence.
Complex Litigation
Sometimes a lawsuit is not conducive to class action litigation, but nevertheless has a higher degree of complexity than a typical lawsuit.  Contaminated drinking water cases and other environmental lawsuits are good examples.  There may be a large number of people injured, but common issues to do predominate over individual issues so as to permit the case to proceed as a class action.  Other types of cases, such as insurance bad faith and complex business litigation may involve thousands of documents or more and require counsel capable of sorting out all of the issues in order to present key evidence in an organized and compelling manner.
Dubendorf Law Firm specializes in class action and other complex lawsuits.  Please
contact us
 for more information or fill out a free case evaluation form today.