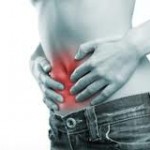 Transvaginal mesh implants are a popular treatment for pelvic organ prolapse (POP) and stress urinary incontinence (SUI) since their development a decade ago. Nearly 300,000 women received implants in 2010, but in July 2011, the U.S. Food and Drug Administration (FDA) issued a public safety warning about these products.
Studies reviewed by the FDA revealed that 10 percent of women who undergo transvaginal mesh surgery to correct prolapse experience severe complications within the first year after surgery.
Although patients were assured that having transvaginal mesh inserted is a low-risk procedure, its complications can be life-changing. These complications led hundreds of women to file lawsuits against device manufacturers, claiming an insufficient amount of testing was performed and results evaluated before the devices came on the market.
Pelvic Organ Prolapse Attorney
Pelvic organ prolapse or POP affects many women after childbirth, menopause, or a hysterectomy. Some women with the condition may not notice symptoms, but the pelvic floor may collapse, causing pelvic organs to slip out of place or even protrude from the body.
Stress Urinary Incontinence Attorney
Stress urinary incontinence or SUI involves the leakage of urine, and it occurs when pelvic muscles are no longer able to support the bladder and urethra. Traditionally, POP and SUI conditions were treated with surgical procedures using the patient's own tissue to support the organs with sutures inserted to avoid further problems.
Doctors wanted to avoid hysterectomies and other corrective procedures that had high failure rates. Transvaginal mesh treatments, including bladder slings, were developed in response to these concerns. Bladder slings are a specific type of mesh used to treat SUI conditions.
Transvaginal mesh has been used in surgery to treat women suffering from pelvic organ prolapse or POP and stress urinary incontinence. However, transvaginal placement of surgical mesh, previously believed to rarely cause complications, in fact does result in serious complications which might require multiple follow-up revision surgeries to resolve the complications, according to a recent FDA warning.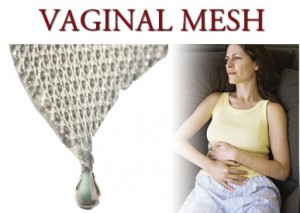 Women who have experienced serious complications such as mesh erosion, pain, organ perforation, and urinary problems may be eligible for compensation through filing a lawsuit with a transvaginal mesh law firm. 
In addition, spouses and partners of women injured by transvaginal mesh may be injured themselves, whether from physical injury due to sexual contact or emotional injury due to the often severe impact on their relationships with their spouses.  As a result, not only do women who have suffered physical and emotional injuries from transvaginal mesh have claims against pharmaceutical companies, but their spouses or partners typically have claims for their physical and emotional injuries, as well.
A systematic review of current scientific research shows that transvaginal POP repair with mesh does not fix symptoms or improve quality of life any more than traditional non-mesh repair treatments.
Transvaginal Mesh Litigation Attorney
Dubendorf Law Firm is currently investigating claims for women who have suffered complications from a transvaginal POP or SUI repair with mesh. If you or a loved one had pelvic organ prolapse or stress urinary incontinence and have undergone a transvaginal surgical mesh procedure, then contact Dubendorf Law Firm for a free case evaluation today.