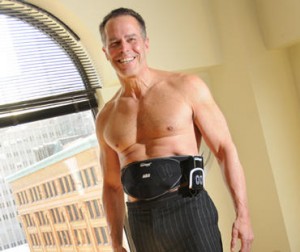 In a big win for California consumers, the Federal District Court for the Central District of California denied a motion to dismiss filed by defendants Contour Technology, LLC and CEO Ken Sherman. The plaintiff, represented by Dubendorf Law Firm, filed a complaint that includes allegations of false, misleading, and deceptive advertising regarding the defendants' "Contour Core Sculpting System," a purported electronic muscle stimulation belt advertised as able to cause users to lose inches off the waistline and create "rock hard abs."The Court, in a decision written by the Honorable George H. King, rejected the defendants' argument that their unilateral issuance of a partial refund somehow destroyed Plaintiff's standing to sue. The Court stated that Defendants' argument was "not well taken," reasoning that the Court "would be hard-pressed to believe" and it would be "difficult to fathom" the defendants' "convoluted argument." The Court ordered the defendants to answer the plaintiff's Complaint within 14 days. To review the Court's Order,
click here
.Dubendorf Law Firm is a civil litigation law firm specializing in consumer class actions, personal injury, and bad faith insurance denials. Click
here
to for a free consultation with an attorney from Dubendorf Law Firm now.