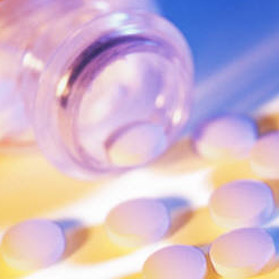 Dubendorf Law Firm represents victims of dangerous drugs and medical devices.
Dangerous Prescription Drugs and Medical Devices
With the passage of the Prescription Drug User Fee Act administered by the Food and Drug Administration, the FDA began placing many pharmaceutical drugs on a fast track to approval. In addition, rules have been relaxed, allowing pharmaceutical companies to advertise directly to consumers. The faster drugs enter the marketplace, the less time drug companies and government officials have to fully investigate potential side effects.
As pharmaceutical manufacturers have continued to earn record  profits for their drugs, consumer safety has proportionally decreased. The combination of many new pharmaceuticals and over-the-counter drugs gaining fast approval has significantly increased serious injuries to consumers.  It has also led to increased numbers of dangerous drugs and medical devices such as Cipro, Levaquin, Avelox, Transvaginal Mesh and NuvaRing being prescribed to millions of Americans.
Experienced Pharmaceutical Litigation Lawyer
Dubendorf Law Firm handles a variety of pharmaceutical drug litigation cases.  Currently, Dubendorf Law Firm is accepting new clients injured by dangerous drugs and medical devices such as Transvaginal Mesh and NuvaRing.  In addition, our firm deploys a team of medical professionals, including a doctor and a nurse for every pharmaceutical case.
Our dedication to our pharmaceutical litigation clients is unrivaled.  Our firm has the skill, experience, dedication, and resources to successfully take on the most powerful pharmaceutical litigation attorneys employed by the largest pharmaceutical companies in the world.
Pharmaceutical Drug Litigation Attorney
From our offices in Los Angeles, California, we have handle litigation across the nation involving dangerous drugs and medical devices.  With each case, we are able to collaborate with other leading pharmaceutical litigation firms across the United States.  We are able to work together and build a team with specific dangerous drug and medical device litigation experience necessary to take on some of the most powerful drug companies in the world.
Dubendorf Law Firm has a proud track record of success.  Our office is always extremely prepared in order to mount persuasive cases against manufacturers of dangerous drugs and medical devices in order to deliver winning results to our clients.
Contact Our Experienced Pharmaceutical Litigation Attorneys
If you or a loved one has been injured by a prescription drug, over-the-counter drug, or any medical device, immediately contact a pharmaceutical litigation attorney at Dubendorf Law Firm.  Our experienced team of attorneys can provide you with high-quality legal representation and a caring approach to your unique requirements.  Contact us today for a free consultation.