By Sean McLernon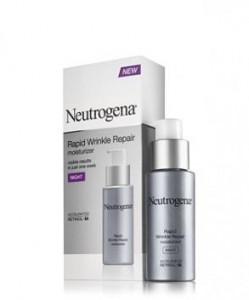 Law360, New York (August 24, 2012, 1:57 PM ET) — A California woman claiming Neutrogena Corp. falsely says its products cause a person to look younger after one week of use asked a federal court on Thursday to certify a nationwide class of customers, arguing they all were deceived by the same message.Disputing Neutrogena's advertising claims that its products were "clinically proven" and shave years off a user's appearance by quickly preventing and repairing wrinkles, fine lines and other signs of aging, plaintiff Mara Chow contends that all putative class members have suffered a common injury — being tricked into paying for a "worthless product."The common questions in the case can be "easily answered with common evidence," and there are few, if any, individual issues among the individual class members that would impact a determination of Neutrogena's liability, according to the motion.Neutrogena markets the items at issue "through a uniform and consistent message that the products can effectuate an impossible result, thereby tempting a vulnerable class of people with the hope of a quick fix or a way to avoid the sometimes embarrassing exterior effects of intrinsic aging," the motion said.Chow filed suit in May, accusing the company of breach of express warranty as well as violations of California's unfair competition and false advertising laws. She asserts she purchased several of Neutrogena's anti-wrinkle and wrinkle repair creams, relying on the company's claims that the items are "clinically proven" to prevent and repair signs of aging within one week.Although Chow used the products as instructed, she saw none of the advertised benefits, according to the suit.
All of the products mentioned in the suit contain retinol, a form of vitamin A that is a common ingredient in creams and lotions that claim to make a user look younger, the complaint says. Scientific research regarding the effects of retinol on aging, however, remain "incomplete and inconclusive," the suit contends.
"Even if there existed well-settled, scientific substantiation that retinol-based topical applications like the products can make a person look younger or prevent and repair wrinkles, fine lines, age spots or other signs of aging within one week (there is not), the dosage of retinol in the products is so negligible as to make it impossible to cause the advertised effect," the lawsuit said.
The advertising industry self-regulator of the Council of Better Business Bureau chided Neutrogena in January over its claims that its wrinkle repair products could stop wrinkles in seven days, recommending that the company modify or discontinue its advertising for the products in order to "avoid the unsupported message that wrinkles are substantially reduced or eliminated in one week."
Counsel for Neutrogena were not immediately available for comment Friday.
There is a similar putative class action against Neutrogena pending in California state court, but that case is narrower in scope because it only mentions two of the six products involved and does not bring any claims under California's False Advertising Law, according to the motion.
"In light of the broader scope of this case as compared to [the state case], as well as the fact that the parties reside in the Central District of California, this court is the most desirable forum in which to concentrate the litigation of the class claims," the motion said.
The six Neutrogena products listed in the federal suit are Rapid Wrinkle Repair SPF 30, Rapid Wrinkle Repair Night, Rapid Wrinkle Repair Serum, Rapid Wrinkle Repair Eye, Healthy Skin Anti-Wrinkle Cream SPF 15 and Healthy Skin Anti-Wrinkle Cream Night.
Chow was represented by Ryan J. Clarkson and Edward D. Dubendorf of Red Law Firm.
Neutrogena is represented by Richard B. Goetz, Jaclyn Blankenship and Matthew D. Powers of O'Melveny & Myers LLP.
The case is Mara Chow v. Neitrogena Corp. et al., case number 2:12-cv-04624 in the U.S. District Court for the Central District of California.
–Editing by Eydie Cubarrubia.
All Content © 2003-2012, Portfolio Media, Inc.